Pro Line CLC 400 / 500 /600 (R/XL)
Spooling/slitting machine - width: 400, 500 or 600 mm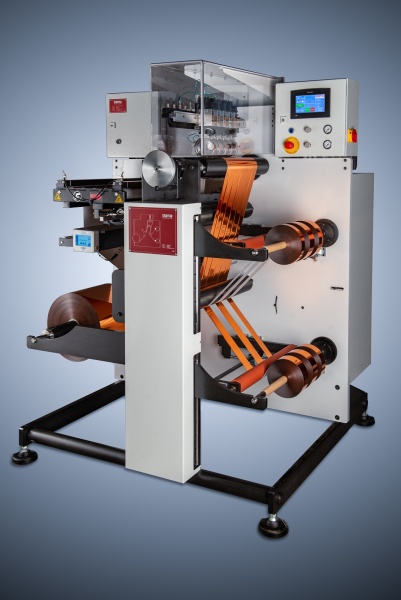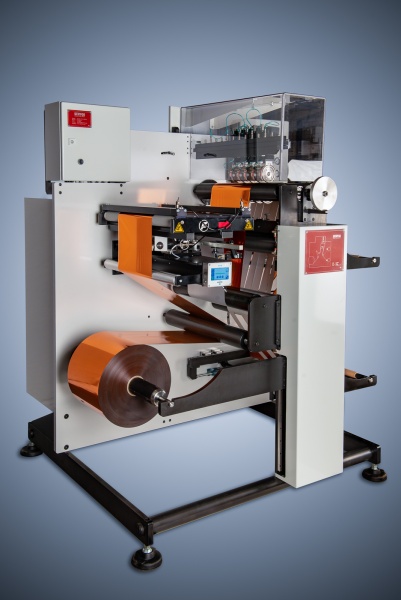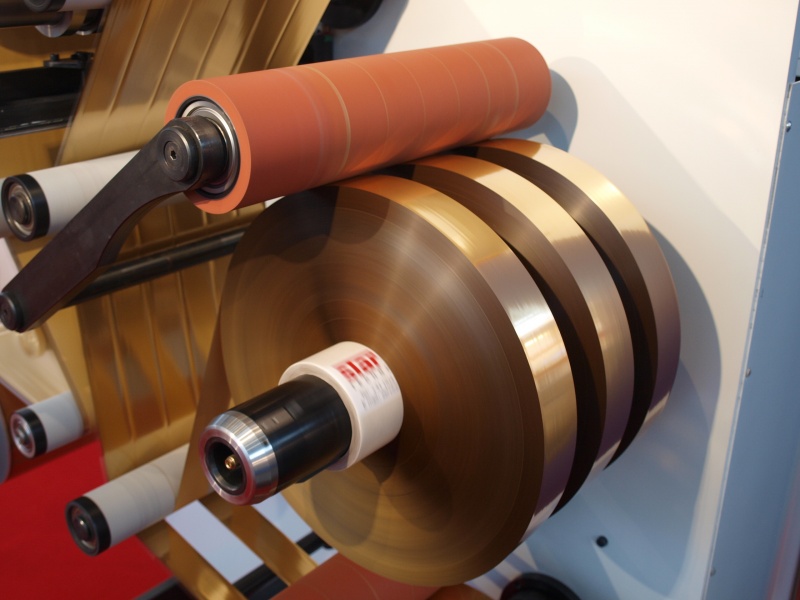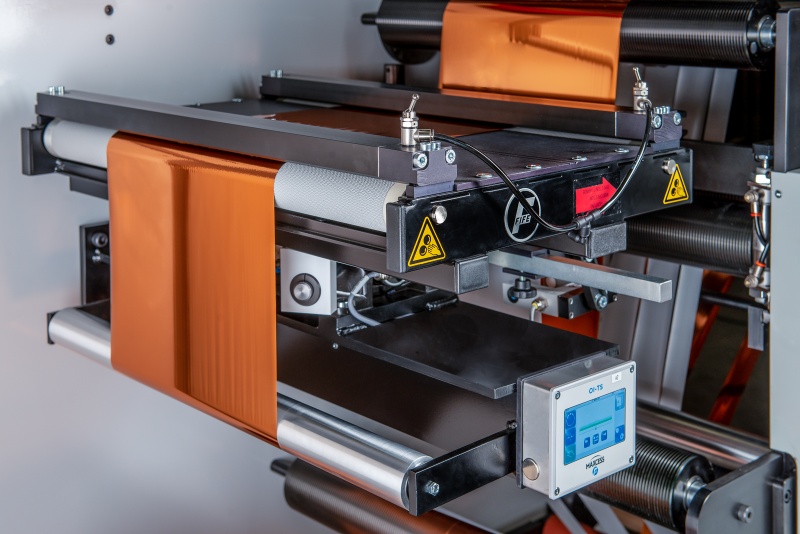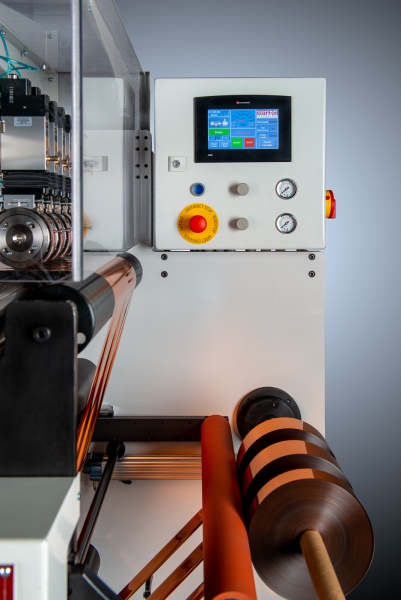 Description
This machine has been designed to spool or slit rolls on 1"/ 3"/6" inner diameter cores (1"and 6" are optional) to rolls on 1"/ 3"/6" inner diameter cores (1" and 6" are optional) by means of shear slitting or razor blade slitting (optional). The machine has been built according to the cantilevered principle.
Standard equipment
Shear slit unit with 3 knife holders incl. 3 top knives and 3 anvil (bottom) knives
One 3" unwind air shaft
Two 3" rewind air shafts
Adjustable speed
Web tension control by means of ultrasonic sensor control
Lay on rollers
MagPowr magnetic particle brake
Large easy-to-use touch screen control panel
Electrical requirement: 1 Phase / 230 Volts / 2,5 Kw
Max. web tension: 50 Newton (2x25 Newton by optional independent rewind control)
Specifications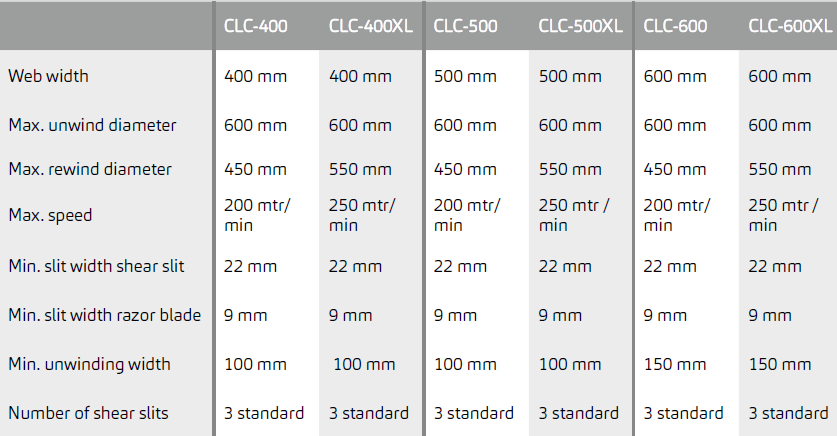 Did you know that Starfoil is a supplier of make-ready materials?
• Toggle hooks, keys en bits
• Pertinax
• Presspan
• Epoxy glass board
• Yellow cover board
• Rubber Printbase
• SuperPress blanket
• Diafoil